Go Back: Virtual Middle School Library Home / Web Sites for Students Menu /Science Menu/ Space and Astronomy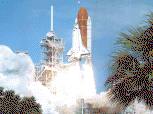 Information on Current Space Program and Astronomy Events
The International Space Station
Exploration of the Planets
Exploration of Jupiter
Project Galileo : Journey to Jupiter - Use this site to learn about the exploration of Jupiter and its moons. This mission lasted 14 years and ended in 2003.
Juno - Juno was launched in 2011, Juno is now exploring Jupiter.
NASA for Kids
Flights to The Moon
Exploring The Sun
Other Information on Space Exploration
Astronomy
---
This site is maintained by Linda Bertland, retired school librarian. Please address any comments, additions, or corrections to info@sldirectory.com.