Resources for School Librarians - Index
Menu for This Page: General Collections of Lesson Plans | The Dewey Decimal System | Reference Books and Web Sites | Worksheets | Research Methods and Reports | Miscellaneous and Holiday Lessons
Yearly Curriculum for the library
Lesson Plan Book - Lesson Plans to complement the Hanover County Library Media Curriculum. Plans for grades K - 8 in both Word and pdf formats.
Library Lesson Plans - By Jennifer Francis of the Powell County Schools. Click on the Curriculum Map for the full year program for grades 1 - 5. The lesson plans are in the menu on the left under Curriculum archive.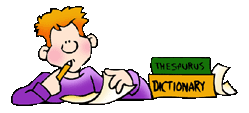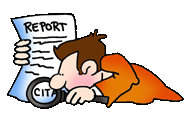 Up to Top
---
This site is maintained by Linda Bertland, retired school librarian, Philadelphia, PA. Please address any comments, additions, or corrections to info@sldirectory.com.